Stepless adjustable sofa armrest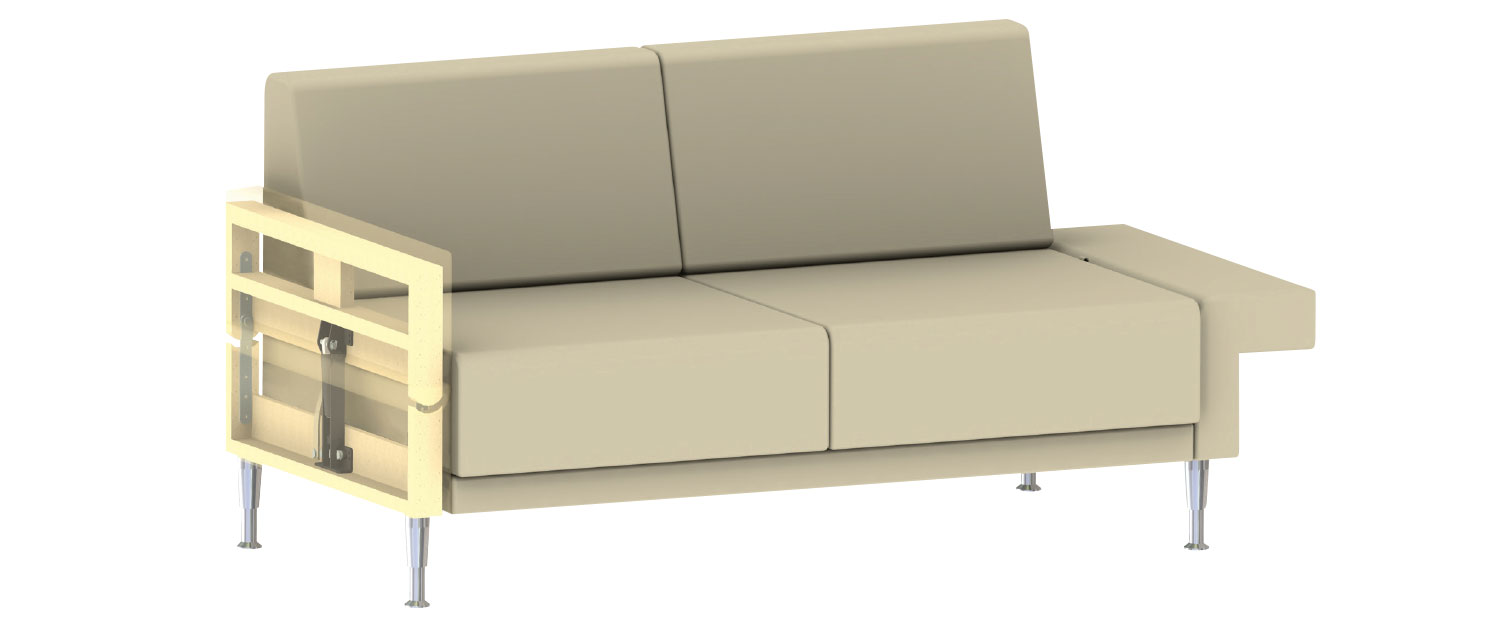 For the first time, this sofa armrest fitting completely dispenses with the usual and technically often susceptible locking joints and thus prevents complaints very well. The gas spring-guided central unit is particularly robust and allows a high load in any position. The fi tting is characterized in particular by the absolutely stepless variable adjustment and diverse installation options in very thin-walled armrests.
Sofa armrest
Armrest adjustment stepless
Art-No. AL 10-000200
Functions
Can be folded down to 90°
Fold down after release
No triggering within the default
Manual operation
Advantages
Noiseless, stepless adjustment
Very low adjustment force
Can also be integrated in very slim armrests
Stable and resilient even in the lower folding area
Technology
Central unit gas-spring guided
Pivotal joints left and right
Very slim installation dimension
Powder-coated surface, black / galvanized
Sofa armrest with ratchet positions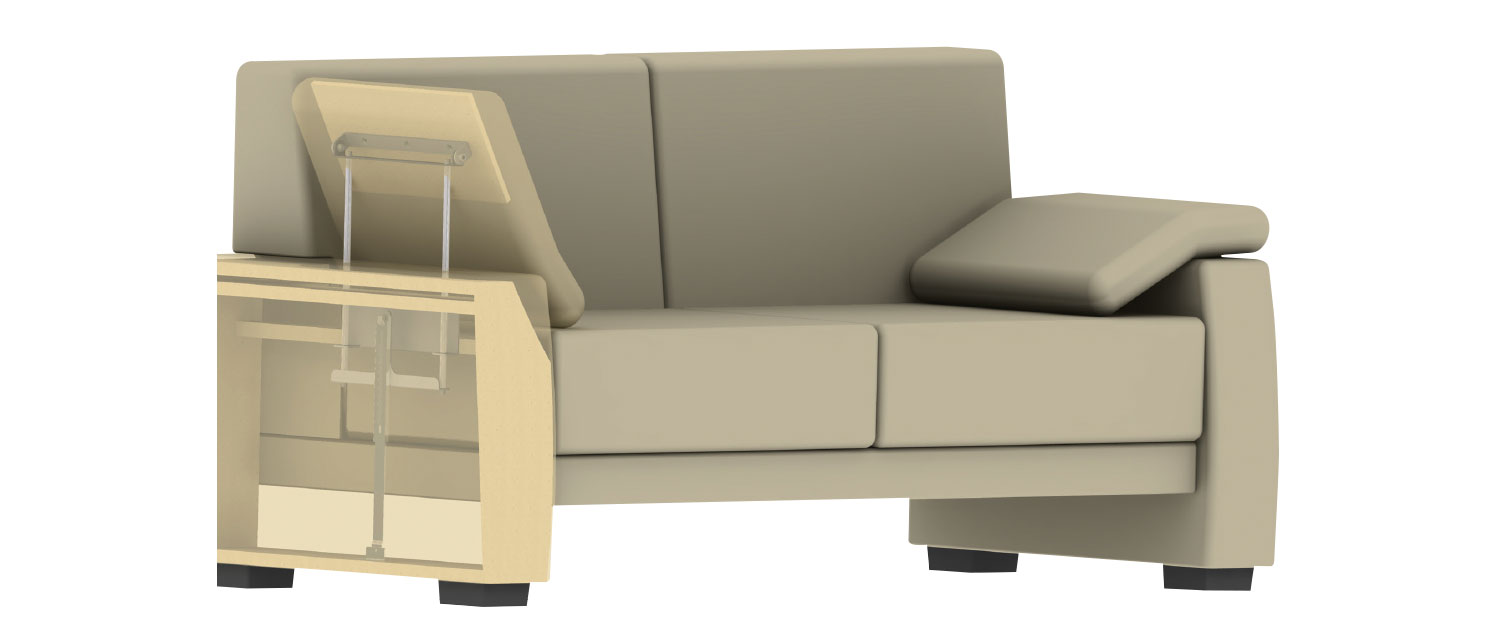 This armrest fi tting was designed for use in connection with lifting points. With the height adjustment and a comfort swivel function of the upper armrest segment, the fi tting allows a particularly good adaptation to the desired sitting and relaxing position. By setting up the armrest, it can also be used as a headrest and thus the sofa as a 'cross-sleeper'.
Sofa armrest
Armrest adjustment 10 locking positions
Art-No. AL 10-000051
Functions
Can be set up vertically
10 locking positions + reset area
Height adjustment approx. 140 mm
Rotating function of the armrest connection
Advantages
Stable, relatively high load capacity at least 30 kg
Low noise and maintenance free
Technical features
Galvanized and / or powder coated
Visible parts ground stainless steel
Center distance 250 mm
Application and concept requirements
Also suitable for slim armrests
Armrest thickness from 80 mm